View the script for Adina De Zavala
Webb Chapter and Caldwell Award Winner of the State of Texas
2018 - Barbara Conrad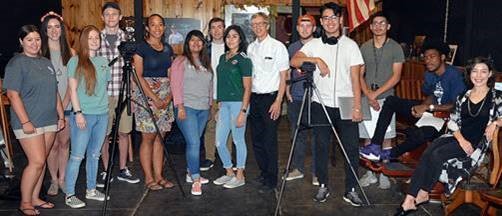 Webb Chapter Award
2017 - Mary Kay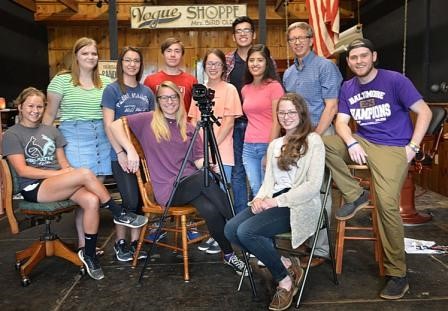 (Photo credit to Hudson Old of the East Texas Journal)
2016 - Cherokee/Houston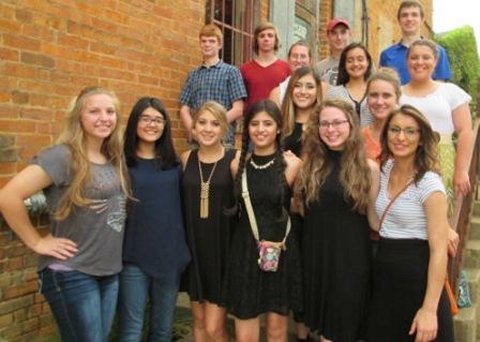 View the Script for this film.
Group Caldwell Award
2015 - Two for One: Story of Ma and Pa Ferguson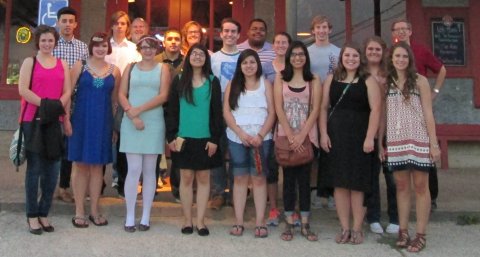 2014 - Harriet Potter Ames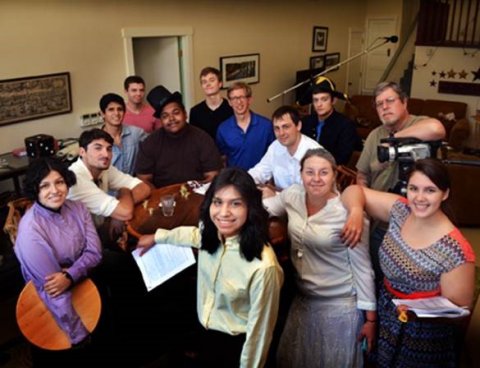 Webb Chapter Award
2013 - Wright Patman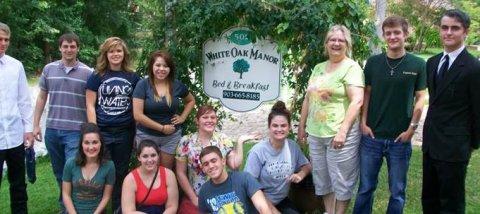 2012 - Morris Sheppard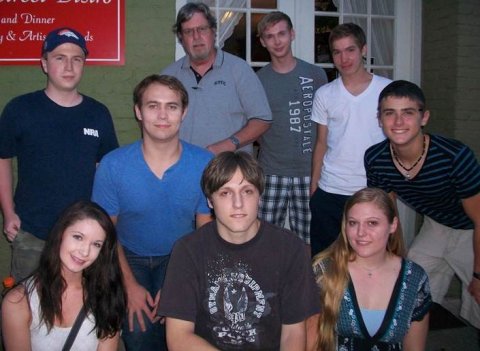 2011 - Fredonia : A Tale of East Texas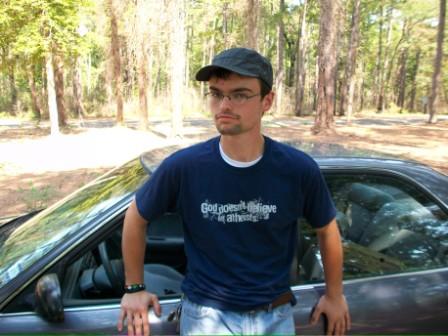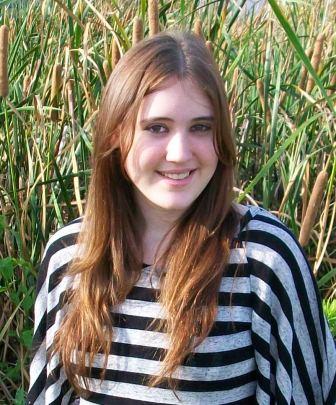 Fall 2010 Student Film
We thank the Pittsburg Rural Heritage Museum, the City of Mount Pleasant, the NTCC
Agriculture and Nursing Programs for allowing us to film on their sites.
A History of Northeast Texas Part I


A History of Northeast Texas Part II


Many of the film's stars (L-R): Karli Peek, Clayton Ferguson, Jessica Rogers, Aaron Dunn, Cody Russell, Maricely Gomez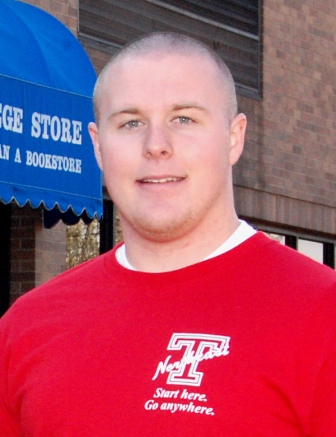 2009 - Special Report on Education in Northeast Texas
A Special Report on Education in Northeast Texas 2009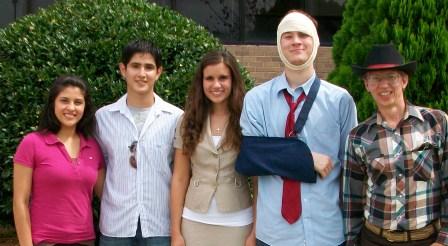 Part I of III

Part II of III

Part III of III


We Thank Guaranty Bond Bank of Mount Pleasant for providing the inital funding that made this film possible.  We also would like to express our appreciation of Daingerfield State Park, Guaranty Bond Bank, and the Pittsburg Heritage Museum for Allowing Us to Film at Their Sites.
Directed by Honors Scholar, Stephen Graham
Produced by Presidential Scholar, Alexander Villalobos
Starring Presidential Scholar, Maria Chavez as Maria Chavez, Stephen Graham as Stephen Rockhaven, and Theodore Tidwell, Honors Scholar Audrey Myers as Audrey Myers the Reporter, and Honors Director, Andrew Yox as Andrew Yox
Maria Chavez actually wrote the prize-winning poem alluded to in the film, and did appear as a moderator at the National Collegiate Honors Conference in October 2009
This is Stephen Graham's first film as a Director.
He has had many lead roles in NTCC Theatre
Audrey Myers was a first-year member of NTCC Honors.
Alexander Villalobos has produced other films as well with the label
Fezalex Mod.