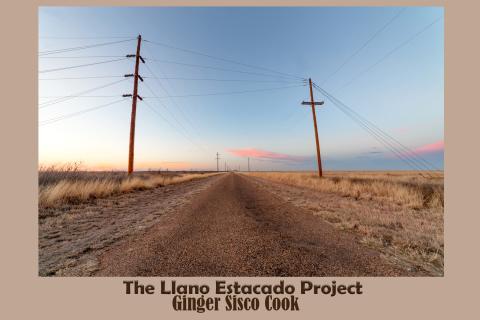 February 1, 2019
The Northeast Texas Community College Art Department will host a photography exhibit by Ginger Sisco Cook February 8-27 in the foyer of the Whatley Center for the Performing Arts. The show is free and open to the public for viewing during regular business hours.
A reception with the artist will be held Tuesday, Feb. 12 at 12:30 p.m. in the Whatley foyer.
"The art department is very pleased to start off the spring 2019 semester with an amazing display of photography from Ginger Sisco Cook from Paris, Texas. Her use of natural light and her landscape series are what draw me to her work," Debbie Strong, NTCC Division Chair for Creative and Performing Arts, said.
The exhibit includes 18 photographs from Sisco's Llano Estacado Project.
"My work is about exploring the eye of a woman in landscape photography. I am particularly interested in whether or not certain sensibilities are uniquely feminine when photographing landscapes," Cook said. "I grew up on the Llano Estacado. It is the land of my birth and I am an adoring native daughter."
Cook says she photographs the people and the places she remembers from when her family traveled to visit both sets of grandparents and twelve sets of aunts, uncles and cousins who lived from one end of the high plains to the other. It was from the back seat of an old 1955 Oldsmobile Holiday Hardtop that she grew up observing the land.
"The American West was and still seems to be defined by the eyes of males. The problem is that few people in America know the women who could stand toe to toe with Ansel Adams: Laura Gilpin, Mary Peck, and Marion Post Wolcott to name only some. Their work is striking and compelling but, for the most part, unknown to the general public," she said.
In addition to viewing the exhibit, Strong encourages anyone interested in photography or digital art to please check the fall 2019 schedule and come see what the art department has to offer for personal enrichment or to begin an art degree at NTCC. For more information, please contact Strong at 903-434-8172.