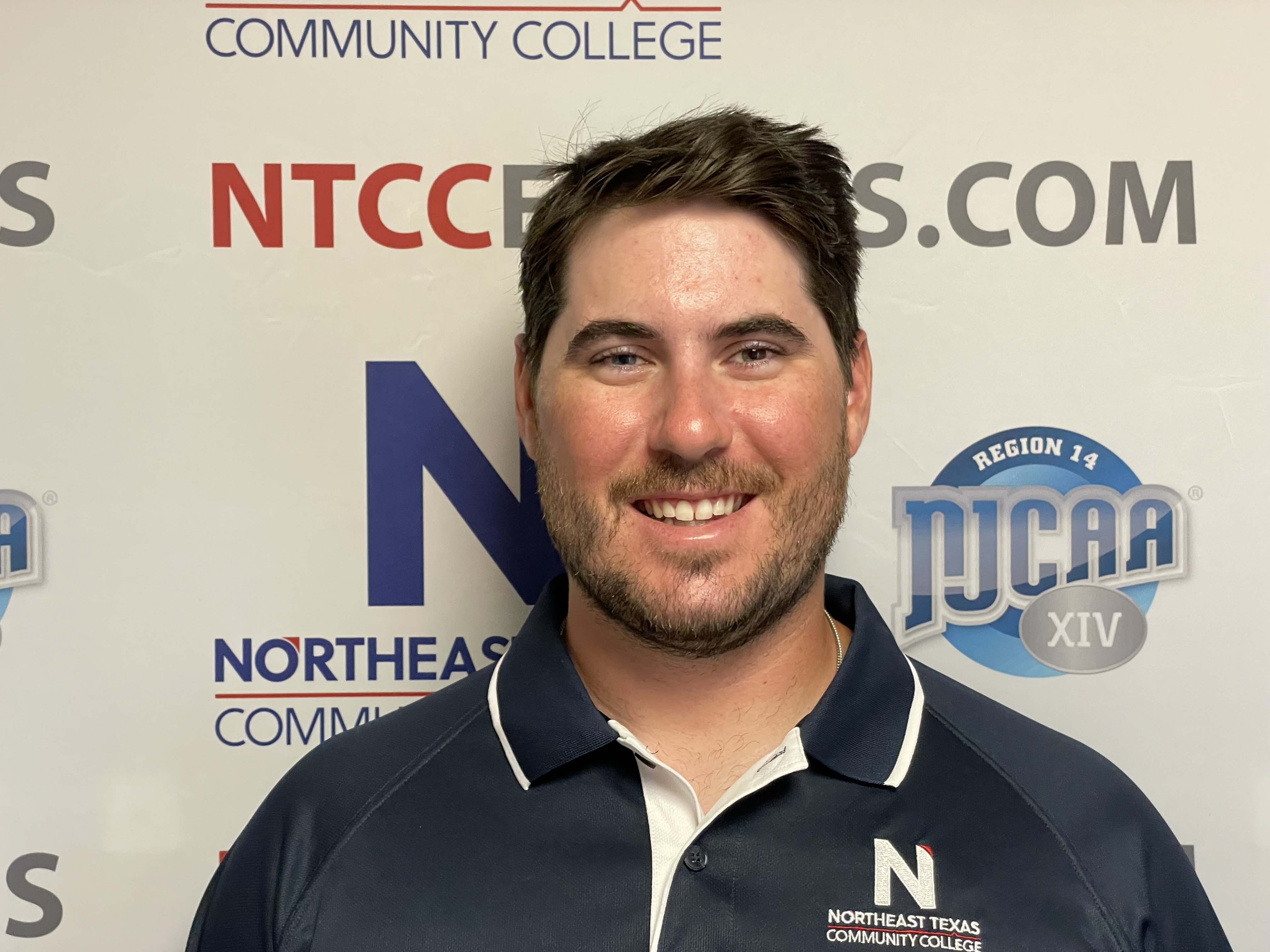 September 2, 2021
By: Justin Hargrove, Assistant Athletic Director
Northeast Texas Community College Athletics is pleased to announce the hiring of Ross Davis as Assistant Baseball Coach. Coach Davis will primarily work with pitchers and catchers for the Eagles.
Prior NTCC, Coach Davis served as the assistant baseball coach and recruiting coordinator at Highland Community College in the Fall of 2020. Before his time at Highland, Davis served as a graduate assistant for the NW Missouri State baseball team. Davis also received both his bachelor's and master's degrees from NW Missouri State, while pitching for the Bearcats.
While working towards his masters, Coach Davis was the Head Coach for the Triad Tribe in the Old North State League, a summer Collegiate league in North Carolina. Coach Davis led his team to the championship in the league's inaugural season.

While at Northwest Missouri State Coach Davis pitched collegiately for four years. Coach Davis was honored as a two-time member of the All-Academic Team in the MIAA conference, and a member of the 2018 MIAA conference championship team at NW Missouri State.

Coach Davis is a native of Hugoton, Kansas. He is the son of Robert and Misty Davis, he has two brothers, Anthony and twin brother Reid.
For your chance to see NTCC Baseball in action and meet Coach Ross, visit www.ntcceagles.com to check the latest schedule for baseball.