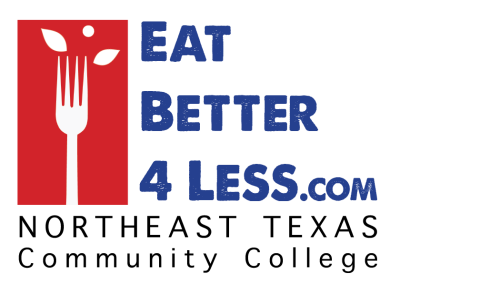 April 29, 2021
We would like to introduce you to a NEW program that we have available through the NTCC Eagle Pantry. Services expanded to provided digital educational opportunities for individuals to learn about food resources, budgeting, and eating healthy. Please support our initiative by encouraging students to log on to EatBetter4Less.com and create a FREE account.   
The EatBetter4Less (EB4L) program will teach healthy life hacks that anyone can use daily! With a FREE account, you will engage in educational videos, test your knowledge, and earn a FREE certificate once a course has been completed. There are three current courses:   
· Educate you on how to cook healthy food 
· Teach what foods increase your mood or 
· Teach you how to budget money  
As an added incentive; each certificate completed by May 15th will be entered into a drawing for a Ninja Foodie Air Fryer or Mini Fridge!   
Also, EatBetter4Less and the Student Activities department will be hosting a Crawfish Boil next Thursday, March 6th at 7 pm. This event is FREE and with each EatBetter4Less certificate presented at the event will get you 1lb of crawfish!  
(scan QR code to go directly to website)