May 6, 2021
By: Justin Hargrove, Assistant Athletic Director
Northeast Texas Community College Baseball was well represented on the 2021 NJCAA Region 14 Eastern Conference All Conference Selections.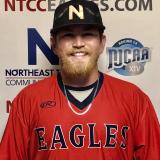 Cameron Loy, Freshman from Mansfield, Texas was selected as 2nd team Catcher. Loy has a .396 batting average with seven doubles for the Eagles this year.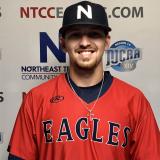 Sophomore, Sawyre Thornhill from Huntington, Texas was 2nd team second baseman. Thornhill is batting .374 with seven homeruns on the year for NTCC.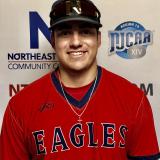 Nico Baumbach, sophomore from Euless, Texas was First team third baseman. Baumbach is batting .329 with eleven doubles, six homeruns, and fifty-two Runs Batted In (RBI's).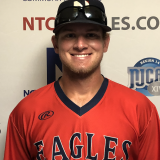 Sophomores Cole Modgling and Jake Chapman represent the Eagles in the outfield with Modgling bringing home second team honors and Chapman honorable mention. Modgling, Castroville, Texas, is hitting .355 with 10 doubles, a triple, six homeruns, and twenty-four RBI's. Chapman, the Boerne, Texas native is bringing a .321 average with ten doubles, six homeruns, and thirty-two RBI's to help pace the Eagles this season.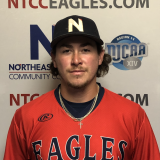 Chance Bolter, a Plano, Texas sophomore received second team honors as a pitcher. Bolter has struck out thirty-six batters and walked just thirteen on the season with one complete game outing for NTCC.