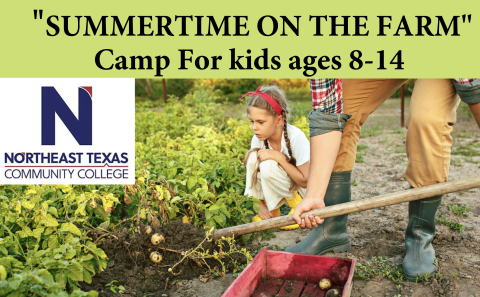 April 16, 2021
The NTCC Agriculture and Continuing Education departments are pleased to offer a Summertime On The Farm camp for kids ages 8-14. Campers will learn how to care for chickens, goats, pigs, ducks, and more. Gardening, planting, and caring for flower beds will also be covered. Join us this summer as we learn how to "do life" on a real working farm!
The camp is June 14-24 (Monday-Thursday) at the Elizabeth Hoggatt Whatley Ag Complex. René McCracken, NTCC Director of Agriculture, will be providing instruction. Early registration is $109 (by May 7) and regular registration is $129 (due June 4). Price is per child. E-mail continuinged@ntcc.edu or 903-434-8134 to register!
Visit www.ntcc.edu/continuined for the full upcoming schedule.