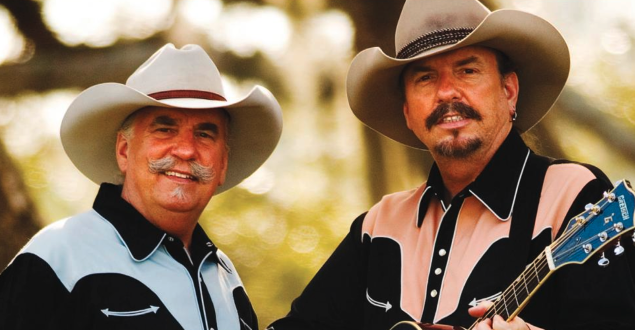 September 8, 2021
The Whatley Center for the Performing Arts has saved you a seat! Northeast Texas Community College is pleased to announce that the Whatley Center is planning a full season of entertainment for 2021-2022. Tickets are now on sale at www.whatleycenter.com for all shows.
The Entertainment Series, which is included in season ticket packages, will include Winter Dance Party – A Tribute to Buddy Holly, The Big Bopper and Ritchie Valens (sponsored by Texas Heritage National Bank) on November 6, Michael Martin Murphey's Cowboy Christmas (sponsored by Cypress Bank) on December 6, Forever Motown (sponsored by Drs. Mary White & Brad Scharf) on February 18 and The Bellamy Brothers (sponsored by Guaranty Bank & Trust) on April 29. Those interested in purchasing season tickets should call the Whatley box office at 903-434-8181. Individual tickets are $30 for adults and $10 for students.
"We were disappointed to have to cancel our 2020-2021 season due to COVID and we are so excited to be back and offering top-quality entertainment at the Whatley Center," Carolyn Franks, Director of the Whatley Center said. "We know COVID is still far from over and will continue to do our best to make your experience as safe and comfortable as possible."
In addition to the Entertainment Series, The Whatley Center will also host five special events. Joni and Olivia Harms, country and western singer/songwriters, will perform on October 19. Tickets are $25 for adults and $10 for students. Tapestry, the Carole King Songbook will be October 23. This is a makeup show from 2019, so previous season ticket holders already have admission to this event. Some additional tickets are available for $30 for adults and $10 for students. Tapestry is sponsored by Kaye and J.T. Brison. Comedian William Lee Martin will take the Whatley Stage on April 5. Tickets for his show are $30 for adults and $10 for students.
Two of NTCC's own will also host concerts. Dr. Andrew Daniel (guitar) will present a concert with his son, Andre Daniel (violin), and mother, Sherry Daniel (piano), on October 10. Proceeds will benefit the NTCC music department. College president, Dr. Ron Clinton, will also present a benefit piano concert on February 13. Proceeds from that event will benefit the NTCC Foundation. Tickets for both are $20 for adults and $5 for students.
The Whatley Center will also host student productions by Theatre Northeast, which will be directed by NTCC's new theatre instructor Page Petrucka. The first will be A 1940s Christmas Carol December 2-4. The Whatley foyer gallery will also host six free art exhibits through spring 2022. The first, featuring oil paintings by NTCC's new art instructor Mileah Hall, is currently on display through September 22.
Visit www.whatleycenter.com to view the full season brochure and see the full list of art exhibits. While tickets can be purchased anytime online, you can also order by phone by calling the box office at 903-434-8181.