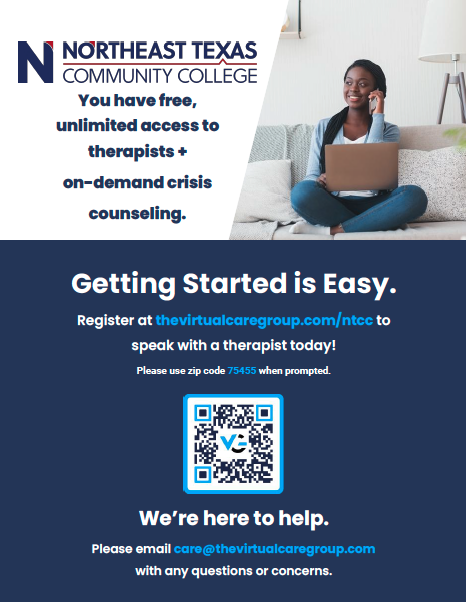 November 17, 2022
With shorter days and final exams approaching, this can be a stressful and depressing time of year for college students. If you find yourself overwhelmed, remember that all NTCC students have access to FREE mental health services.
Through the Virtual Care Group, students can get the mental health care they need anytime, from anywhere. This service is provided free of charge for all current NTCC students. Students can visit thevirtualcaregroup.com/ntcc for more information and to register. We encourage everyone to take advantage of this vital service, which includes unlimited counseling, life coaching and a 24/7 crisis line.
Use the QR code pictured to download the app and enroll using your last name, birthdate and NTCC zip code 75455.