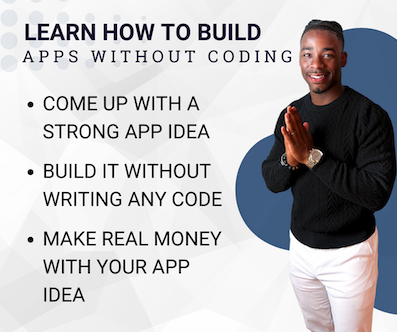 June 9, 2022
Have you ever heard of GlideApps.com? NTCC's own Kaymon Farmer, Director of Student Development and Inclusion, is planning an exciting class to teach students how to use Glide Apps software to build stunning web apps without using complicated coding.
This class is a great opportunity for:
College students who have an idea for an app, but aren't sure how to execute it.
Small business owners who would like to have an affordable, low maintenance web app for their business
Anyone interested in learning more about web apps and how to build them!
Kaymon will coach participants through the process of web app development and share insight from his own successful projects.
"I built my latest app ConcessionTeam.com with this no-code tool. ConcessionTeam makes it easy for booster clubs to offer in-seat delivery and express pickup to their high school sports fans so that they raise more funds in less time," he said. "What's even better is we were able to pilot at 3 schools and raise over $30,000 within the first year."
The course is presented by the NTCC Continuing Education Department and it runs Wednesday, July 6 through August 31. There will be an optional introduction face-to-face meeting on July 6th at 8 p.m. followed by Zoom meetings from 6:00-7:30 p.m. on Wednesdays through the end of August. Click here to learn more and sign up! You can also e-mail continuinged@ntcc.edu or call 903-434-8134 for more information.