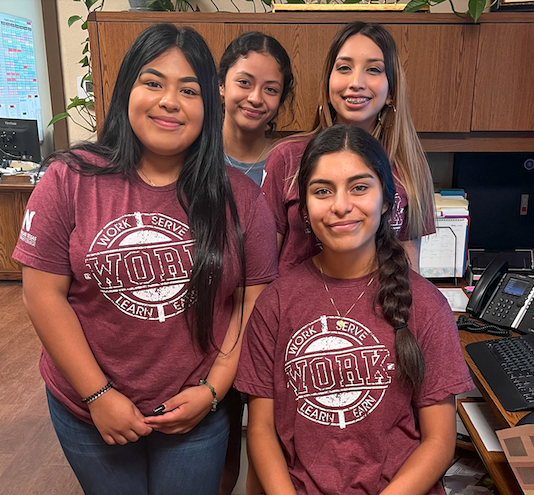 June 9, 2022
For the 9th consecutive year, NTCC is hosting the summer Work4College program. Over 10-weeks, students in the program have the opportunity to work in 27 different areas across 5 different campuses to earn income for their future NTCC education. 
The program currently has 95 students participating, three of which have unique roles. After a small test run last year, this year's Work4College program is hosting three student "mentors." These third-year students oversee the first and second year students in other departments. Rachel Pinnell mentors the students at our Como-Pickton ISD and Winnsboro ISD locations. Jarret Case is a mentor in the I.T. department and Colton Beasley is mentoring on the farm.
In addition to carrying out important work on campus, Work4College students also attend classes to help them prepare for the "real world" and give back through community service. We are excited to welcome this year's class of students as they embody the Work4College motto of Work. Serve. Learn. Earn.