May 5, 2017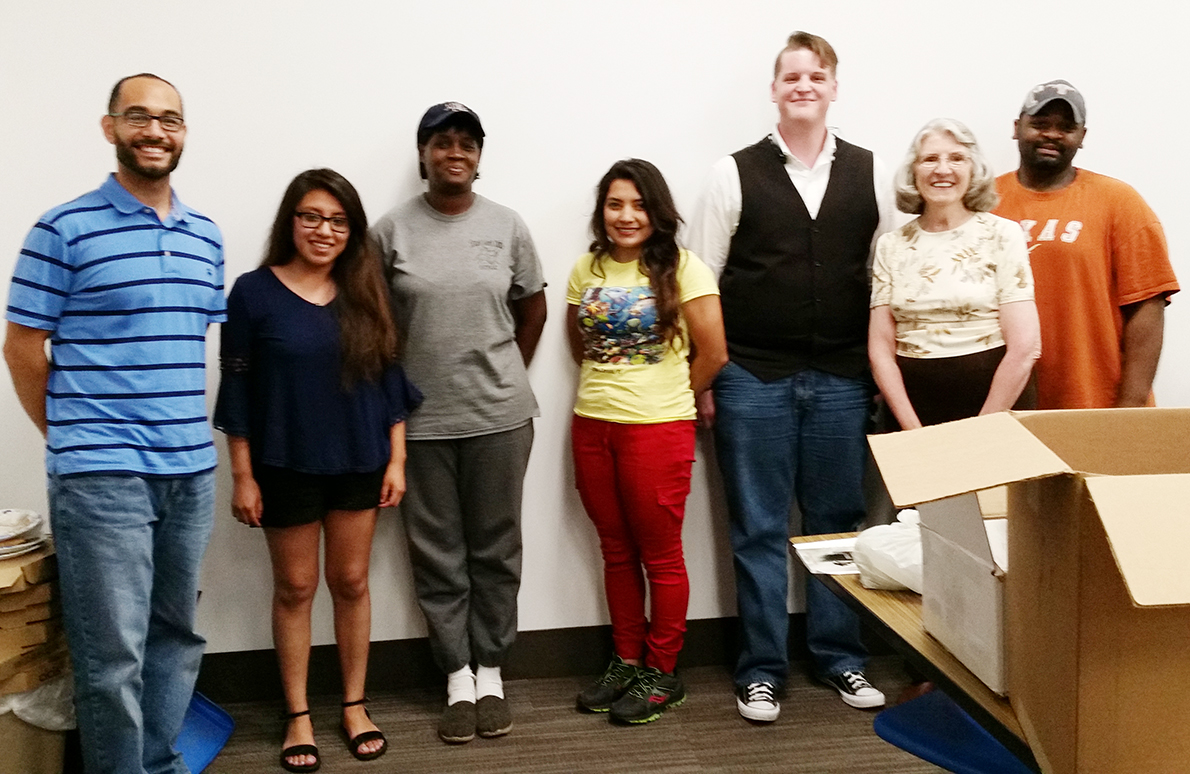 The Northeast Texas Community College Film Club recently hosted the Mount Pleasant Seventh-Day Adventists? showing of Conscientious Objector, a 2004 documentary about Medal of Honor-winner, Desmond T. Doss.

In addition to sponsoring a viewing of the film, the church supplied attendees with pizza, water bottles, pens, and copies of the book, Hero of Hacksaw Ridge, the biography of Doss that inspired Mel Gibson?s blockbuster Hacksaw Ridge film. Additionally, attendees participated in a series of drawings: five students (Julia Carter, Heath Dyal, Jesus Juarez, Carlos Landoverde, and Carla Sotez) won DVD copies of Gibson?s Hacksaw Ridge; Bryan Torres won a set of Beats headphones; and four students (Briceida Juarez, Kelly Brizuela, Owen Usher, and Lashonda Waters) each won $250 scholarships, which the church generously donated to the students? NTCC accounts for future education purposes.

?This was not the first time the Film Club has worked with community members to bring a special showing to the campus, but it was certainly the most successful collaboration we have ever had,? said NTCC Film Club Sponsor, Julie Ratliff.

Ratliff noted that she was pleased that the event attracted more than 40 students.

?We cannot thank the Seventh-Day Adventist Church people enough for their kindness and generosity in donating the food, the favors, and, of course, the scholarship funds,? she said. ?Sometimes I wonder if the community as a whole understands just how far a little can go on this campus. Each of those scholarships represents about enough to pay the tuition for a summer class. We are hopeful the event could become an annual event.?