April 26, 2019
By: Dr. Andrew Yox, NTCC Honors Director
Louisiana State University Graduate Student, Matthew Jordan, has just won a $138,000 National Science Foundation grant for his work on electrochemical selective separations for bio-oil upgrading.  Jordan spent his freshman and sophomore years at NTCC, 2012-2014, as an engineering major and honors student.  While at NTCC he won the college's first group State of Texas Caldwell Award in Fort Worth for his central role in suggesting a way to position and categorize the college's Caddo exhibit; he became the first NTCC student ever to win the student election of the Great Plains Honors Council, and the third of nine NTCC winners of the Jack Kent Cooke scholarship.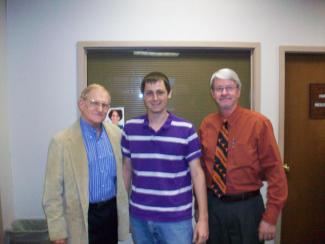 In reflecting on the role of his time at NTCC in winning the NSF grant, Jordan notes: "The competitive portfolio that NTCC Honors helped build is ever more rewarding for nationally competitive fellowships."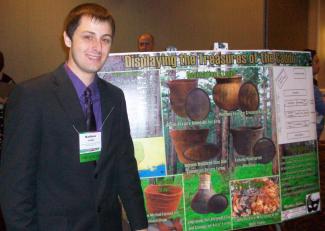 Part of that portfolio was Jordan's second-place, $300 finish in the college's 2014 McGraw-Hill Poster Contest.  That same poster contest series will be held for its eleventh year in the Whatley Foyer at NTCC this 3 May at 9:30 AM.  The contest is enabled by donations from Jerald and Mary Lou Mowery of Scroggins, and McGraw Hill, though its representative, Casey Slaght.  The public is welcome.  Potential judges and contestants are welcome to contact Dr. Andrew Yox, honors director, by 1 May, and visit the poster page on the honors website at www. ntcc.edu/honorsposters.