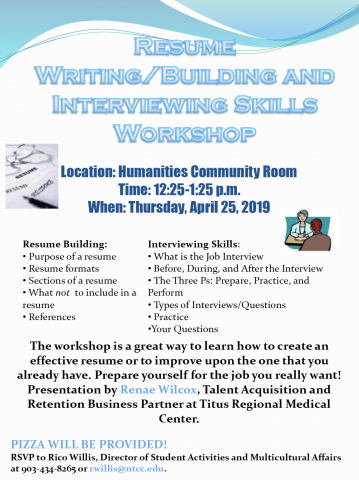 April 18, 2019
NTCC will host a resume writing/building and interviewing skills workshop Thursday, April 25 from 12:25-1:25 p.m. in the Humanities Community Room.
The workshop is a great way to learn how to create an effective resume or to improve upon the one that you already have. Prepare yourself for the job you really want! Presentation by Renae Wilcox, Talent Acquisition and Retention Business Partner at Titus Regional Medical Center. Please see the attachment for more details.
PIZZA WILL BE PROVIDED! RSVP to Rico Willis, Director of Student Activities and Multicultural Affairs at 903-434-8265 or e-mail rwillis@ntcc.edu.