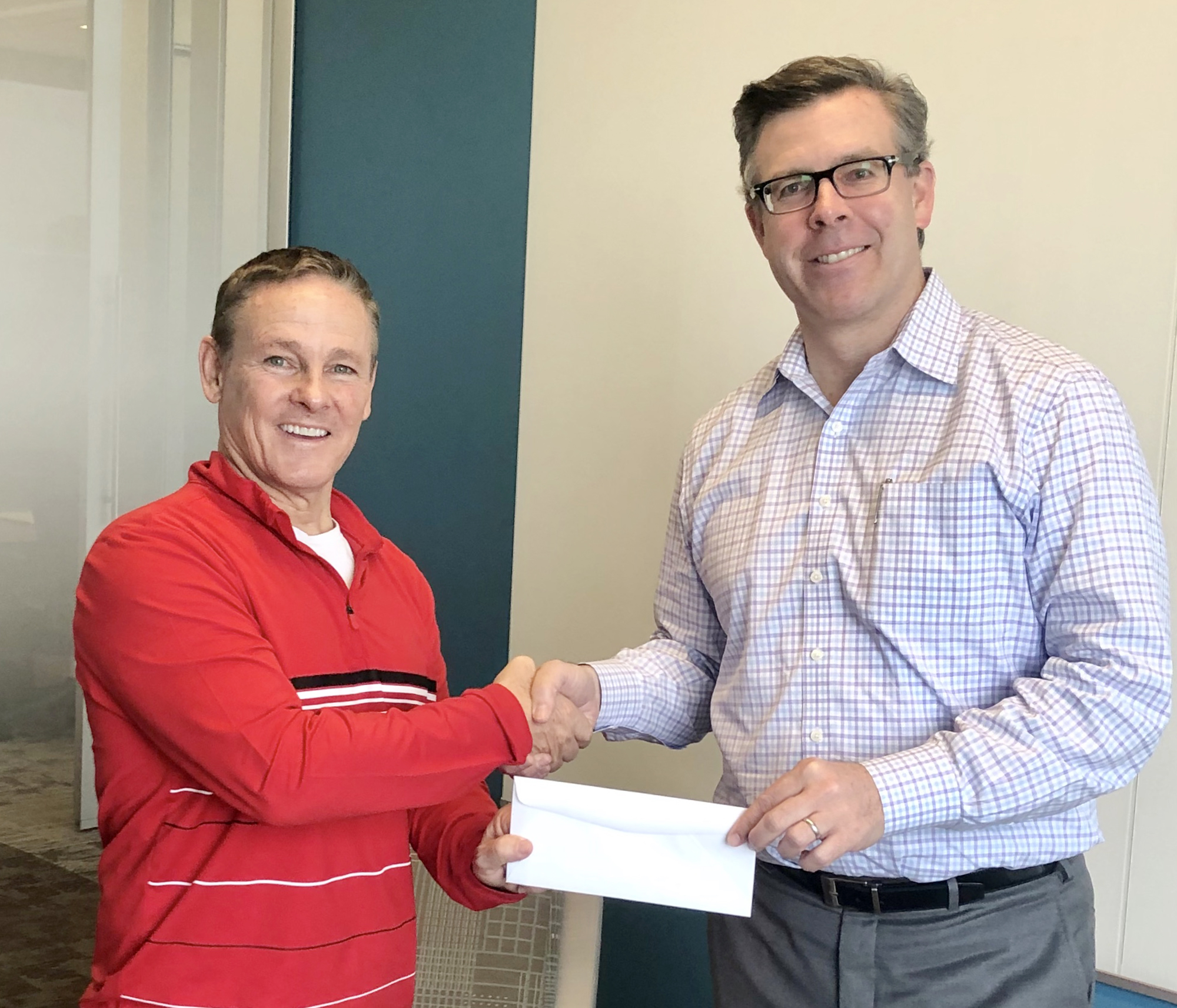 February 21, 2020
The Carroll Shelby Foundation recently gave a total of $50,000 ($25,000 for Spring and $25,000 for fall) to support scholarships for students enrolled in the Carroll Shelby Automotive Technology Program at Northeast Texas Community College. Dr. Jonathan McCullough (left), NTCC Executive Vice President for Advancement, is pictured receiving the gift from Aaron Shelby, grandson of Carroll Shelby and Co-President of The Carroll Shelby Foundation.
Carroll Shelby began supporting the NTCC automotive program in 2007. Since his death, the Carroll Shelby Foundation has carried on his legacy through annual contributions. To date, the foundation has provided more than $800,000 in scholarships for NTCC students.
"We are so grateful for the support of the Shelby Foundation. Not only to do they provide financial support for students, but they also open doors to unique opportunities for our students and faculty," McCullough said.
To learn more about the Carroll Shelby Automotive Technology Program, visit www.shelbyautotech.com.