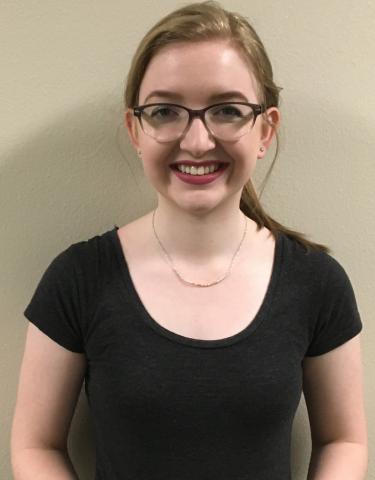 September 4, 2020
By: Dr. Andrew Yox, Honors Director
Presidential Scholar, Katelyn (Cox) Lester, has won the third $500 Dr. Jerry Wesson Scholarship, for academic excellence in honors. This honor was established in 2018 by Scott Wesson, a Colorado businessman, on behalf of his father-- long-term NTCC Vice President, and booster, Dr. Jerry Wesson.
Lester has impressed many members of the local community with her scholarship. Her State of Texas, Caldwell-Award winning work on the great regional historian, Walter Prescott Webb also won a second place, $300 award at the 2020 McGraw Hill Poster Contest. Her work also was accepted for inclusion in this fall's NCHC20 Virtual Events—featured by the National Collegiate Honors Council. Lester won both Eckman Awards her freshman year for academic excellence in the Honors seminars. Only Mathew Chambers, Morgan Capps, Kayleah Cumpian, Noah Griffin, and Isaac Griffin have performed a similar feat, through two challenging freshman seminars, in the history of honors at NTCC.
Honors Director, Dr. Andrew Yox notes that: "Katelyn Lester, the daughter of a Tanzania missionary who spent some of her first years in Africa, is out-of-this-world bright. Competing successfully on the regional and national levels with her scholarship, against all comers, whether in universities or community colleges, she also has excelled in each course she is in, academically. We are so thankful to have her here at NTCC!"
Katelyn was married this past August to Tate Lester. She is the daughter of the Rev. Richard and Barbara Cox of Mount Vernon.
The historical aspect of Lester's achievements and interests dovetail with the achievement of the educator whose eponymous award she received. Dr. Jerry Wesson published the definitive history of Northeast Texas Community College The Miracle on FM 1735, in 2013.