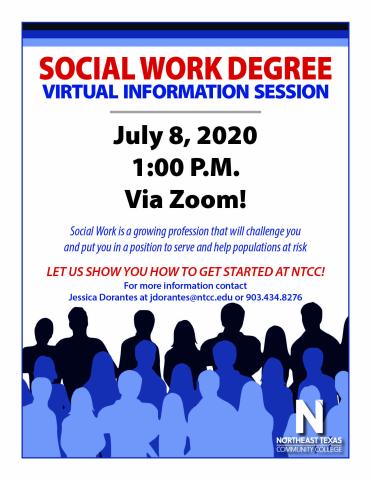 June 26, 2020
Northeast Texas Community College is proud to announce the Social Work Information Session for current and future students. Information will be provided regarding Registration, Financial Aid, First-Year and Second-Year Experience, and information regarding a Social Work degree.
You are invited to participate in our Social Work Information Session on Wednesday, July 8, 2020 at 1:00 p.m.
via this Zoom link: https://ntcc.zoom.us/j/97492533746.
This information session is designed to provide information regarding how to obtain an Associate of Science in Social Work and what to expect in the profession.
We hope you will join us! For any questions please contact Jessica Dorantes by email at jdorantes@ntcc.edu or by phone at 903.434.8276.