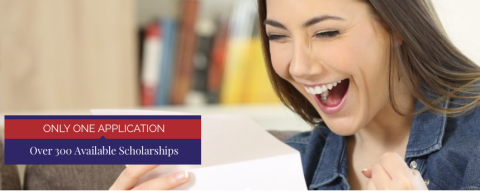 January 8, 2021
The NTCC Foundation has more than 300 scholarships available for the 2021-2022 academic year. The scholarships are not directly tied to FAFSA eligibility, so you may receive a scholarship even if you don't qualify for PELL grants. What's the catch? You have to apply!.
Just fill out this one online scholarship application and we'll automatically match you to scholarships for which you qualify.
The 2021-2022 Scholarship Application is now open. Priority deadline is March 13, 2021
For more information about these scholarships, visit NTCC Foundation Scholarships. If you have any questions, please feel free to e-mail me at lhunter@ntcc.edu or call 903-434-8116 and leave a message.