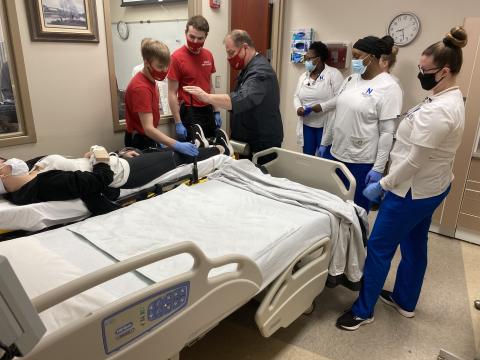 May 21, 2021
On May 5, 2021 Northeast Texas Community College EMS, Nursing, and PTA students participated in an interprofessional collaboration experience. The Health Science students are developing communication skills preparing them to be able to collaborate accurately and adequately about patient care.
The simulation began with EMS receiving a 911 call regarding a possible CVA (stroke) in progress. They brought the patient in for nursing evaluation and treatment. After nursing evaluation, PTA students received prescription to treat the newly diagnosed CVA patient. PTA and nursing communicated about the patient status and abilities. 
To learn more about Health Science programs at NTCC, visit www.ntcc.edu/healthscience.