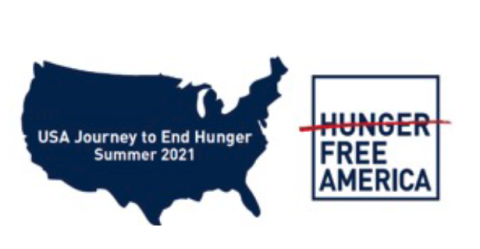 July 14, 2021
WHAT:
Northeast Texas Community College CARE team and local non-profit organizations in Northeast Texas will meet on Wednesday (July 21) afternoon with national anti-hunger advocate Joel Berg, CEO of Hunger Free America, a national nonpartisan nonprofit organization. Berg is visiting Mt. Pleasant and Daingerfield, Texas as part of a coast-to-coast journey this summer to shine a light on the continuing national hunger crisis, to meet with those working on the front lines of hunger, and to advocate for long-term, public policy solutions to food insecurity.
The nonprofit leaders and advocates, including those from Rhute Haven, One Accord, Morris County Collaborate, The Lord's Pantry and NTCC CARE Center– formerly the Eagle Food Pantry– where AmeriCorps VISTA members are serving as part of Hunger Free America's Anti-Hunger Corps to increase awareness of food insecurities in the community and to provide access to healthy food and educational resources.
WHY:
According to the Feeding America Map The Meal Gap study, Texas ranks first in the number of children who are food insecure. In addition, 1 in 5 East Texans and 1 in 4 children, are facing hunger according to the East Texas Food Bank. Because low-income households that were already struggling with poverty and hunger before the health crisis are continuing to struggle to afford nutritious food, food insecurity programs are more essential this summer than ever before. Providing the tools and resources to our community is the foundation of our society and we believe that we can empower others to come together for a common cause.
WHEN:
Wednesday, July 21st – Rhute Haven
3:00 pm- Welcome NTCC CARE Center
3:05 pm – Tour of Eagle Pantry and Campus Garden
3:50 pm- Tour of Rhute Haven and Community Garden
4:45 pm- Tour of Lord's Pantry and Community Garden
WHERE:
Northeast Texas Community College
2886 FM 1735
Mt. Pleasant, Texas 75455
Rhute Haven
106 South Miller Ave
Mt. Pleasant, Texas 75455
The Lord's Pantry
209 Coffey
Daingerfield, Texas 75638