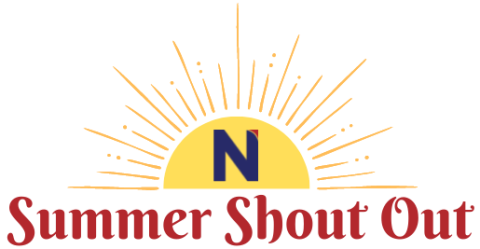 July 16, 2021
NTCC is pleased to announce that Russell VanBibber & Gary Short from the EMS program have been nominated for this week's Summer Shout Out. VanBibber and Short are a great example of employees who go above and beyond for their students, colleagues and community. 
Congratulations, Russell and Gary! We appreciate all that you do to support the mission of NTCC.
Nomination from Renee Tomlin, Advisor/CE Coordinator for Health Science Department:
These two are great assets to the Health Science Dept and Northeast Texas Community College. They go above and beyond to provide excellent teaching techniques and skills to insure great success in their students not only while they are here but after they graduate. Both are heavily involved in the community, help out whenever anyone needs them. I see them here on campus working even when they are supposed to be out on break. The training they provide to our students and community is top notch. Always willing to jump in an provide training to our other Health Science programs as well should they need CPR, ACLS/PALS Training, EKG training, etc. And the laughter and joy they bring to this department, is great! If you having a bad day or just feeling down they know how to make you smile. I myself was going through some personal issues and they made sure I knew they were here for me, made me smile when I didn't think I could and put my mind at ease even for just a little while.  A work place needs people like that who can spread cheer, pick others up when they are down and just be there to offer to help anyway they can. It's like the word , No is not in their vocabulary. Russell even drove out to my best friend's house to COVID test her when she was really sick so she wouldn't have to get out. I could say so much about these two and I'm sure I am not the only one that has experienced the excellent service that they provide to our College.
Nomination from Dr. Marta Urdaneta, Dean of Health Science:
I would like to nominate Russell VanBibber for the Summer Shout Out.
Russell took up the mantel of interim PD for Emergency Medical Services during the 2020-21 academic year. During his tenure he revamped the EMS programs to update the curriculum content, incorporated the use of the NTCC ambulance and other simulation equipment which were lying dormant, strengthened our relationship with clinical sites, and pursued opportunities for the EMS students and faculty to work with the community. He has encouraged interdepartmental activities and the EMS students participated with the PTA program on a patient simulation event. He also completed tasks necessary to bring the EMS program into compliance from a previous review with the EMS accreditor (CoAEMSP) as well as completing the current self-study report. In addition, Russell was an active participant on the Safe Campus Task Group (charged with ensuring campus safety regarding COVID) which was meeting 2-3 times per month.
Russell is a staunch supporter and excellent representative for NTCC in the local as well as the regional community. His involvement in the Northeast Texas Regional Advisory Council (RAC) benefited both the region and NTCC directly, especially during the COVID-19 pandemic. He has great relationship with our local hospitals and is involved in training their employees in certain healthcare skills. Both he and Gary Short (EMS FT Faculty) teach most of the health skills continuing education classes for NTCC.
What makes him stand out from other faculty in accomplishing all of the above is that he also kept up a full-time PD workload with 7-10 hours overload during the academic year. More importantly, he did all this with enthusiasm, a positive demeanor, strong student focus, and willingness to assist in any way he could to help a student, another faculty member, the EMS program, the Health Science Division and NTCC as a whole.
I wholeheartedly recommend Russell VanBibber for this recognition.