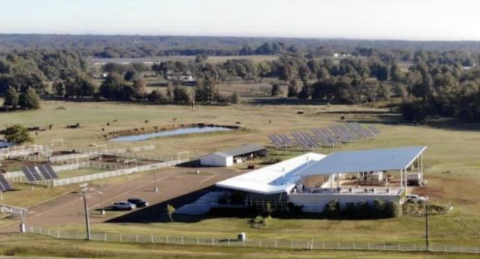 April 22, 2021
By: René McCracken, NTCC Ag Director
Back by popular demand with a new twist….
The Kids Homesteading College is set for June 14th through June 24th running Monday through Thursday of each week from 8 am to noon. The twist to this camp is that each camper will be buddied up with a "big brother" or "big sister" from the Work4College students to experience the farm and gardens each day! Kid's Farm College is offered to students 8 to 16 years of age with an interest in gardening/farming or love of animals.
NTCC's Sustainable Market Farm was designed to be a living example of what a sustainable small farm in east Texas could be. From the extensive gardens to farmscaping to free ranging layer flock and NTCC's market goats – participants will live out their "life on the farm" dreams each week. The camp is designed for ages eight to sixteen.
Kids Homesteading College is brought to you by the continued partnership of Agriculture and Continuing Education programs, which has resulted in a whole framework of Agriculture Community Education or ACE course options for the community with the added talents and skills of adjunct and Agriculture CE coordinator, Cyruss Ragsdale. Courses such as A Farmhouse Thanksgiving, Farmhouse Christmas Décor and Gardening CE courses have been popular workshops that have done well. "The request for a farm kids' college has been made for several years now and until we had added staff – it was just not possible to host this type of course" said Agriculture Director Rene' McCracken.
You may recall the past two spring break camps that were offered in 2020 and 2021. The success and popularity of these one-week camps pushed us to consider offering similar courses in the summer when more kids and parents could participate. These students will also have more gardening things to enjoy as the summer crops will be growing and harvesting some during this time period. More time in the kitchen is planned – perhaps to make our famous pickles.
If you are interested in Kid's Homesteading College – contact Continuing Education for more information or to register today at 903-434-8134. There are limited slots available and they will fill up fast. For a taste of what it will be like, look for more ACE courses.