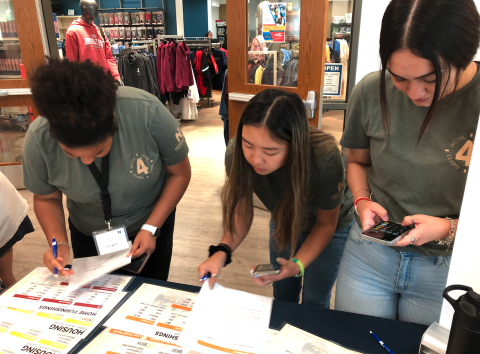 July 14, 2021
More than 70 students from the NTCC Work4College Program participated in Mad City reality simulation fair this Wednesday. The event, hosted by NET Credit Union, is an exciting, interactive exercise to help students learn more about managing their personal finances. 
"Work4College is about so much more than earning money. We want to teach these students important skills, like money management, that will help set them up for success in life," Mason May, Work4College Director, said. "We are very appreciative to Linda Forest, NET Credit Union and all of the NTCC employees who volunteered to make the event a success."
For more information about Work4College, contact May at mmay@ntcc.edu, 903-434-8246 or visit www.work4college.com. For more information about NTCC's Financial Literacy program, please contact Forest at 903-434-8192 or lforest@ntcc.edu.