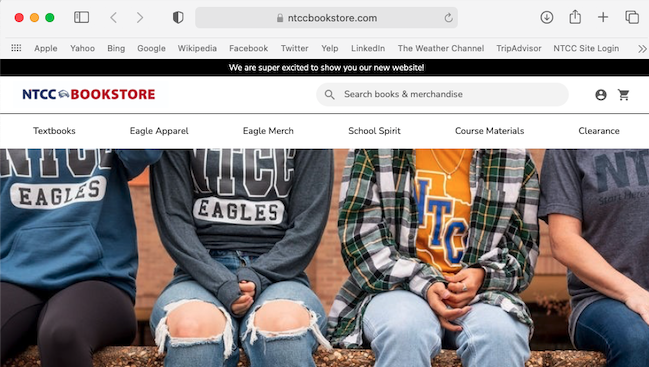 August 3, 2022
The NTCC Bookstore is excited to announce that is has a new and improved website!
The site, ntccbookstore.com, is a one-stop shop for students to purchase books, supplies, apparel and more. Don't wait until the semester starts...skip the line and order your books online today!
If you are using financial aid, you will be able to begin charging and placing orders with your Fall 2022 financial aid beginning August 8th.
Please use your NTCC e-mail when setting up your online bookstore account. Due to the website change, all users will need to create a new account - even if you ordered online previously.