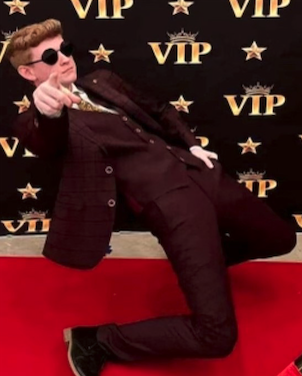 July 27, 2022
By: Dr. Andrew Yox, Honors Director
On Sunday, 7 August at 3 p.m., Samuel Anderson Pollan will feature works of Johann Sebastian Bach, and other classics of the literature for pipe organ at the First United Methodist Church of Pittsburg. The church is located at 109 College Street. The public is invited, and admission is free. Refreshments will be served after the recital.
Pollan graduated this past spring from Daingerfield High School. He was a trumpet section leader of the band, a member of the National Honor Society, and of the Student Council.
He already has become involved in student life at NTCC. Recently he joined five other peers in a trip to the University of Houston to research the lives of Texas Suffragette Minnie Fisher Cunningham, and Texas Governor, James Allred. He is also involved as a producer in the project to film the story of how women in Texas won the vote, 1915-20.