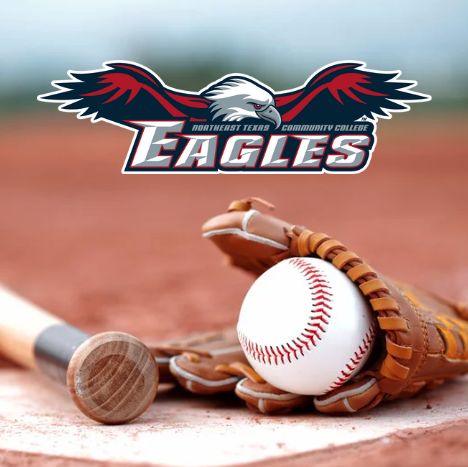 January 23, 2023
NTCC Students, Faculty and Staff can attend Eagles games for FREE…but you have to download your digital pass! Here is the reminder of how to access the pass if you have not already done so this school year. If you downloaded the app/pass for the fall it is also good for the spring.
Northeast Texas Community College Athletics is moving to digital tickets for the upcoming 2022-2023 sports seasons. In an effort to help our fan experience, Eagle Athletics is now working with Hometown Tickets to provide online ticket sales.
Patrons can download the Hometown Tickets App to their mobile device, scan a QR Code at the gate, or visit our athletics website to purchase tickets at www.ntcceagles.com.
Current NTCC Students and Staff will be able to download their free season pass from the app by entering their student ID or Employee ID number. The season pass is good for the pass holder only, no friends and family. You will still need to scan in with the ticket booth so we can get an accurate count of attendance each game.
All ticket sales will be handled through Hometown tickets, no cash sales at the gate. Concessions is currently cash only sales at this time. Below is a list of spring home games for both baseball and softball:
February 1 Softball vs Weatherford 2:00pm Wed
February 1 Baseball vs Ark. Rich Mountain 1:00pm Wed
February 4 Softball vs Ark. Rich Mountain 1:00pm Sat
February 10 Softball vs Angelina 2:00pm Fri
February 10 Baseball vs Cowley College 1:00pm Fri
February 11 Baseball vs Cowley College 12:00pm Sat
February 15 Softball vs North Central TX 12:00pm Wed
February 17 Baseball vs Howard College 1:00pm Fri
February 18 Baseball vs Howard College 12:00pm Sat
February 20 Baseball vs TCS Post Grad 1:00pm Mon
February 25 Softball vs National Park College 1:00pm Sat
February 25 Baseball vs Paris JC 1:00pm Sat
March 3 Softball vs Southern Ark. CC 1:00pm Fri
March 4 Baseball vs Navarro 1:00pm Sat
March 11 Softball vs SAGU 11:00am Sat
March 11 Baseball vs BPCC 1:00pm Sat
March 15 Baseball vs Richland College 1:00pm Wed
March 18 Softball vs Paris JC 1:00pm Sat
March 18 Baseball vs Tyler JC 1:00pm Sat
March 20 Baseball vs Weatherford 1:00pm Mon
March 22 Softball vs Tyler JC 1:00pm Wed
March 25 Baseball vs Panola 1:00pm Sat
March 27 Baseball vs Eastfield 1:00pm Mon
April 1 Baseball vs Angelina 1:00pm Sat
April 3 Baseball vs Grayson 1:00pm Mon
April 5 Softball vs TVCC 1:00pm Wed
April 12 Softball vs Kilgore 1:00pm Wed
April 15 Baseball vs Paris 1:00pm Sat
April 22 Softball vs BPCC 1:00pm Sat
April 22 Baseball vs Navarro 1:00pm Sat
April 26 Softball vs Navarro 1:00pm Wed
April 29 Baseball vs BPCC 1:00pm Sat
April 29 Softball vs Hill College 1:00pm Sat