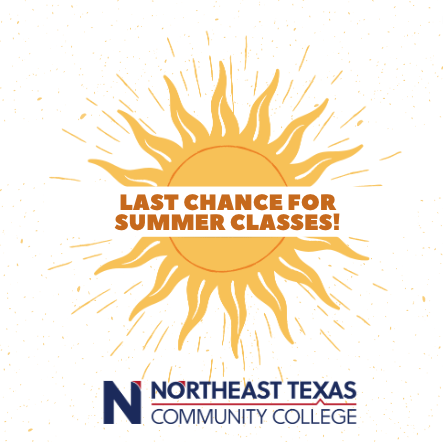 July 5, 2023
Time is running out to sign up for summer classes at NTCC! The second five-week summer session begins Monday, July 10th. Classes end August 10th.
Summer classes are a great opportunity to catch up or get ahead by taking classes you need for your degree in a condensed 5-week format. Both online and face-to-face options are available. Visit www.ntcc.edu/schedules to see if the class you need is being offered.
NTCC is a great option for university students who are home for the summer. They can often take core classes they need for their four-year degree at a considerable cost savings. Current students can register online at myeagle.ntcc.edu. New students can apply online at www.ntcc.edu/apply or reach out to advising at 903-434-8190 for assistance.