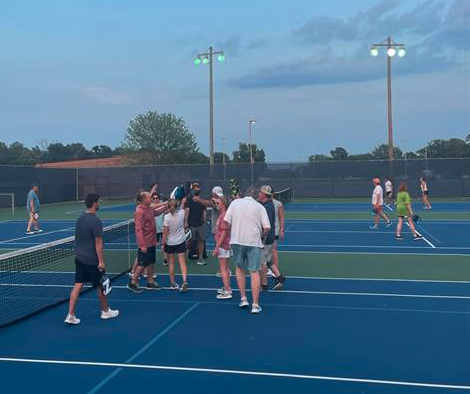 July 5, 2023
The NTCC Continuing Education Department wrapped up its third pickleball class June 29th. Thirteen students completed the course.
"We have seen a huge increase in interest in these classes since we first started offering them this spring. I think people are realizing how much fun the sport is on top of being great exercise," Jimmy Smith, Director of Continuing Education and Corporate Training, said.
In addition to the class, students can sign up for NTCC Pickleball Club, which reserves the NTCC courts exclusively for members during specified times. While another class isn't currently scheduled, those interested in signing up for either a class or the club are encouraged to call 903-434-8134 or e-mail continuinged@ntcc.edu for more information.
The NTCC tennis courts are lined for both tennis and pickleball play. The courts are open to the public when not reserved for classes or club play.