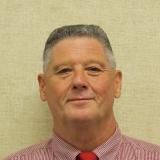 Dr. Doug
Richey
Professor of Mathematics
Dept:

Mathematics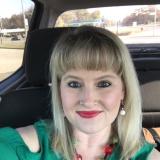 Dr. Leah
Reagan
Professor of Mathematics
Dept:

Mathematics
Dr. Leah Reagan has taught Mathematics at NTCC for 20 years. Prior to NTCC, she taught public school mathematics for 3 years. Dr. Reagan's educational journey began at NTCC where she received her Associates Degree in 1991. It was during this time that she first realized she wanted to be a college professor. After graduating from NTCC, she transferred to Texas A&M University – College Station, and in 1994 she graduated with her Bachelor's Degree in Interdisciplinary Studies. In 1996, she completed her Master's Degree in Secondary and Higher Education with an emphasis in Mathematics at Texas A&M University - Commerce. She earned her Doctorate Degree at TAMU-C in 2004. Dr. Reagan loves mathematics and enjoys seeing her students learn to love math too!
---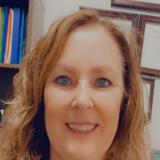 Dr. Elizabeth (Jackie)
Johnston
Professor of Mathematics
Dept:

Mathematics
Email:
jjohnston@ntcc.edu
Dr. Jackie Johnston – Professor of Mathematics. Jackie has an Associate of Science degree from NTCC and two Bachelor of Science degrees in Nursing and Mathematics from the University of Texas – Tyler. She earned a Master of Science degree in Supervision, Curriculum, and Instruction with a minor in Mathematics, as well as a Doctor of Education from Texas A & M University – Commerce. Jackie has been awarded Northeast Texas Community College's Associate Faculty of the Year (2011-2012), and Northeast Texas Consortium of Colleges and Universities Outstanding Distance Learning Faculty of the Year (2019). She was a TCCTA Faculty Fellow for 2019 – 2020). In 2017, Jackie published in the Journal of Modern Education Review: "Personalizing Online Classes to Reduce Students' Feeling of Isolation". She is a very active member of NTCC's Faculty Senate as an officer and in various campus committees. Jackie is the NTCC campus representative for the Texas Community College Teachers Association (2018 – 2023). She has attended and co-presented in conferences from 2017 to 2022. Jackie teaches all levels of mathematics at NTCC.
---