Academic Advisors & Recruiters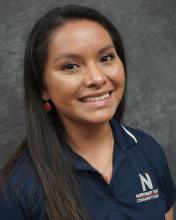 Lupe
Torres
Academic Advisor
Dept:

Advising
Advisor for the following disciplines:
Community Health, Emergency Medical Services, Funeral Services, Healthcare Studies, Medical Assistant, Nursing, Medical Lab Technician, Patient Care Technician, and Physical Therapist Assistant
Lupe is an Academic Advisor who attended NTCC following her graduation from Pittsburg High School. During the two years in which she was enrolled at NTCC, she was a student worker for the Student Services Department. She earned an Associate's Degree in Biology and a Patient Care Technician Certification from this institution. While finishing her degree she began working at a local hospital and volunteering at a nearby Advocacy Center. Her educational endeavors continued at The University of Texas – Tyler; in May of 2019, she received a Bachelor's of Science in Biology and minors in Biochemistry and Chemistry. Lupe considers herself a lifelong learner and aspires to continue her education by attending graduate school. During her free time she enjoys being with her loved ones, shopping, and discovering local coffee shops.
---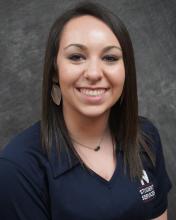 Kenzie
Messer
Enrollment Management Coordinator
Dept:

Student Services, Advising
Kenzie is NTCC's Registration Support Liaison. She's currently pursuing her Bachelors of Science in Mathematics from Texas A&M University-Texarkana and will graduate on May 15th, 2020. Prior to graduating from Mt. Pleasant High School in 2016, Kenzie was part of the Work 4 College program, where she worked in the Student Services Department. After graduating high school, she attended NTCC for two years. While working on her Associates of Science in Mathematics, she also worked as a student worker in Student Services, as well as, worked on the NTCC newspaper, The Eagle. In June of 2018, Kenzie began working as a Student Services Specialist. After working in that position for a year, Kenzie transitioned to the Advising team. In her free time, you can find Kenzie spending time with her friends and family while supporting local businesses like Jo's Coffee Shop where she enjoys a cold brew with half & half and bootlegger and white chocolate syrup.
---