Academic Advisors & Recruiters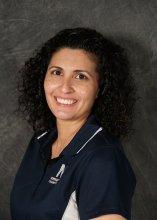 Katherine
Belew
Advising Team Lead
Dept:

Advising
Advisor for the following disciplines:
Agriculture, Auto body, Automotive, Accounting, Business Administration, Criminal Justice, Cosmetology, Culinary Arts, and Welding.


Kat is the Advising Team Lead who graduated with a Bachelor of Science in Agricultural and Applied Economics from Texas Tech University in May 2004, and a Master of Agribusiness from Texas A&M University in May 2006.  She also attended NTCC for 2-years after graduating in the top 10% of her class from Chapel Hill High School.  After graduating from Texas A&M, she worked as the Marketing Coordinator for the Texas A&M AgriLife Research and Extension Center in Dallas.  She then worked at Tarleton State University in the Registrar's Office as the Compliance & Catalog Coordinator, and as an adjunct professor for the Department of Environmental and Agricultural Management.    
When not advising at NTCC, Kat can be found leading her sons' Cub Scout den meetings, helping them with their 4-H livestock projects, and coaching their youth soccer teams; as well as performing her duties as the Secretary/Treasurer of the Franklin County Youth Soccer Association. 
College Major: Bachelor of Science in Agricultural and Applied Economics, Texas Tech University
College Major: Master of Agribusiness, Texas A&M University
---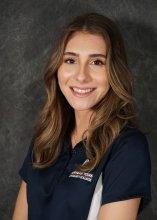 Emily
Ellis
Academic Advisor
Dept:

Advising, Student Services
Advisor for the following disciplines:
Art, Communications, Theater, English, Government, History, Music, Human Performance, Physical Education, Psychology, Social Work, Sociology, Spanish, and Education.
Emily Ellis is a 2018 graduate from the University of Arkansas where she received a degree in Kinesiology. She has since moved back to Mount Pleasant to serve the community college as an Academic Advisor.
While attending Chapel Hill High School, Emily participated in the dual credit program at NTCC where she completed most of her core curriculum. NTCC was Emily's first college experience, in which helped her acclimate as she went on to a University. After college Emily felt compelled to join the advising team to give back the guidance and support she had once received. Now it is her mission to help every student reach their goals at Northeast Texas Community College.
When Emily is not working she enjoys outdoor activities, traveling and spending time with family and her friends.
---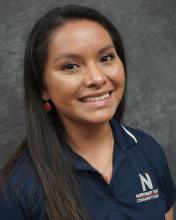 Lupe
Torres
Academic Advisor
Dept:

Advising
Advisor for the following disciplines:
Community Health, Emergency Medical Services, Funeral Services, Healthcare Studies, Medical Assistant, Nursing, Medical Lab Technician, Patient Care Technician, and Physical Therapist Assistant
Lupe is an Academic Advisor who attended NTCC following her graduation from Pittsburg High School. During the two years in which she was enrolled at NTCC, she was a student worker for the Student Services Department. She earned an Associate's Degree in Biology and a Patient Care Technician Certification from this institution. While finishing her degree she began working at a local hospital and volunteering at a nearby Advocacy Center. Her educational endeavors continued at The University of Texas – Tyler; in May of 2019, she received a Bachelor's of Science in Biology and minors in Biochemistry and Chemistry. Lupe considers herself a lifelong learner and aspires to continue her education by attending graduate school. During her free time she enjoys being with her loved ones, shopping, and discovering local coffee shops.
---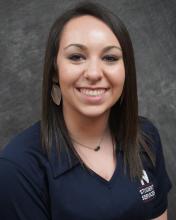 Kenzie
Messer
Enrollment Management Coordinator
Dept:

Student Services, Advising
Kenzie is NTCC's Registration Support Liaison. She's currently pursuing her Bachelors of Science in Mathematics from Texas A&M University-Texarkana and will graduate on May 15th, 2020. Prior to graduating from Mt. Pleasant High School in 2016, Kenzie was part of the Work 4 College program, where she worked in the Student Services Department. After graduating high school, she attended NTCC for two years. While working on her Associates of Science in Mathematics, she also worked as a student worker in Student Services, as well as, worked on the NTCC newspaper, The Eagle. In June of 2018, Kenzie began working as a Student Services Specialist. After working in that position for a year, Kenzie transitioned to the Advising team. In her free time, you can find Kenzie spending time with her friends and family while supporting local businesses like Jo's Coffee Shop where she enjoys a cold brew with half & half and bootlegger and white chocolate syrup.
---