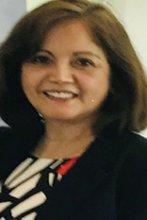 Dr. Elena
Birdsong
Associate Professor of Biology
Dept:

Biology
Email:
ebirdsong@ntcc.edu
Dr. Elena Birdsong grew up in Peru as part of a large traditional family where education was viewed as the key to success in life. Since early childhood, her parents fostered an aurora of education that involved the medical sciences – exposing Elena to medical games, toys, and the occasional hospital trip where a family friend worked. She graduated from the prestigious San Marcos University School of Medicine in Lima Peru, where she obtained her General Medicine degree in 1986 after defending her thesis on "Liver Hydatidosis Disease in Peru". She successfully applied to and was granted admission to the General Surgery program at San Marcos University Hospital, where she graduated again in the top of her class in 1990. In 2001, Elena immigrated to the United States with her two children and joined the teaching faculty at NTCC in 2007. Her unique experience as a clinician surgeon and teacher of medical residents has placed her in a favorable position to help her students learn the complexities of the human body.
Outside of work, Elena stays busy helping her husband with taking care of their newly adopted daughter. When able, she enjoys reading, traveling, and being social.
---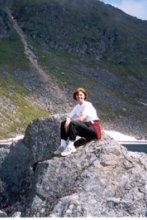 Dr. Mary
Hearron
Professor & Division Chair for Biology and Chemistry
Dept:

Biology, Chemistry, Natural Sciences, Honors Program
Originally from the North Star state and Land of 10,000 Lakes of Minnesota, Mary made the move to the Lone Star state of Texas (where there is just one natural lake…Caddo) while in high school. Her summers attending Camp Sakajawea in Apple Valley, MN and Camp Wabigonese in Brainerd, MN lead to an interest in the study of the natural world and ultimately to degrees in biology and chemistry at East Texas State University (now, Texas A&M University-Commerce). Her graduate studies focused on her interests in microbiology and genetics with a master's thesis on antibiotic resistance and plasmids in Salmonella sp. She taught high school biology and chemistry for 7 years prior to joining NTCC in 1985, first as an adjunct instructor, and then as a full professor of biology and chemistry in 1987. She was awarded the doctorate degree from TAMU-Commerce in 1991 with a dissertation identifying factors related to community college student success in course work in anatomy and physiology.
Dr. Hearron teaches courses in general biology, microbiology, anatomy and physiology, genetics, nutrition and general and introductory chemistry. She has developed and taught online courses in anatomy and physiology, microbiology and genetics since 2010. In addition to her teaching responsibilities, she also serves as the Chair for the Division of Natural Sciences.
Her hobbies include gardening, oenology, travel and reading.
---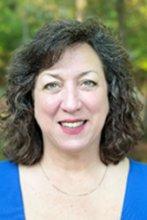 Dr. Lesa
Presley
Professor of Biology
Dept:

Biology
A native of Mt. Pleasant, Lesa Presley has been a faculty member in higher education since 2005. Dr. Presley earned her Bachelor of Science degree in Biology from East Texas State University (now, Texas A&M University – Commerce). She earned her Master of Science in Biology from Midwestern State University in Wichita Falls, Texas. Her thesis was titled: Some physiological effects of Crotalus basiliscus venom on the mammalian system. Lesa completed significant post graduate work at Arizona State University where she worked as a research assistant studying Alzheimer's and Parkinson's diseases. After 10 years in higher education, Dr. Presley sensed a need to enrich her knowledge base and earned her Ph.D. from Texas Tech University. Her dissertation was titled The use of evidence-based instructional practices in the context of undergraduate biology: A case study.
Dr. Presley's hobbies include hiking, camping, traveling, and SCUBA. Lesa has traveled to many of our nation's National Parks and most of the Texas State Parks. "My favorite National Park destinations have been Glacier, Wrangell - St. Elias, North Cascades, and Yosemite."
Dr. Presley is married with two children and two grandsons.
---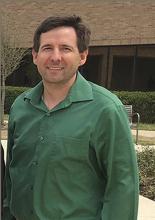 James
Ward
Professor of Biology
Dept:

Biology, Honors Program
Jim Ward – Honors Seminar Professor. Received his M.S. from the University of Texas at Dallas. Ward is an advisor for the BioChem club and led NTCC to receive two Tree Campus USA Awards. He teaches the first-semester Biology portion of the Bio-Tex Seminar.
---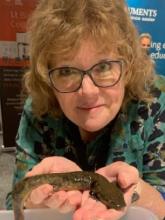 Stacie
Yarbrough
Associate Professor of Biology
Dept:

Biology
Email:
syarbrough@ntcc.edu
A graduate of both Northeast Texas Community College and The University of Texas at Tyler, Professor Yarbrough first joined the department as a part-time faculty member at NTCC in 2016 to teach general biology and anatomy and physiology. She has previously worked as a research assistant for The University of Texas at Tyler Health Science Center, Scott & White, and The University of Texas Southwester Medical Center where her work centered on performing biological assays to determine effectiveness of immunological treatments on pediatric leukemia in vivo and in vitro. Now a full-time faculty member since 2019, she also holds a second master's degree in Instructional Technology. She is very active in scouting where she has served in multiple positions and has volunteered with Big Brothers/Big Sisters and Patient Pet Therapy with Scott & White Hospital.
---